Sprinker Draft League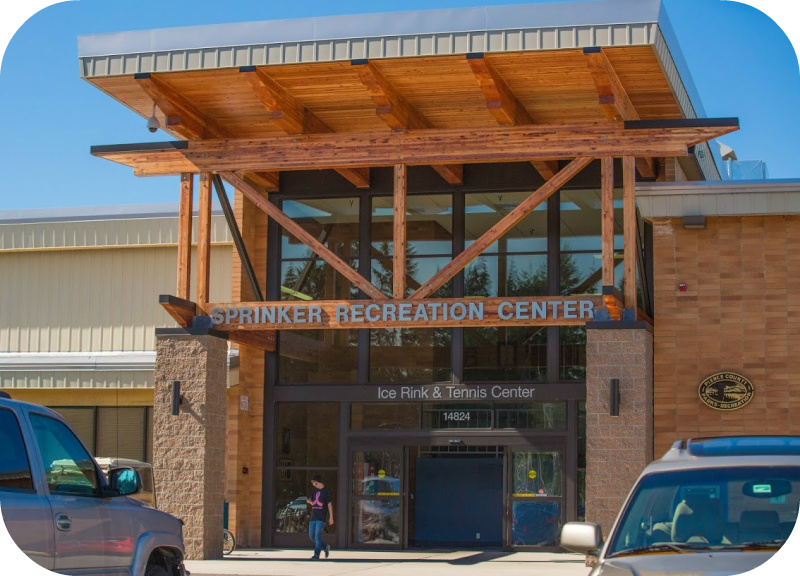 Welcome to the Greater Seattle Hockey League's draft league program at Sprinker Recreation Center. We are excited to partner with Sprinker and the Pierce County Parks & Recreation Department to bring 5-on-5 adult recreational ice hockey to this beautiful facility.
The Sprinker Draft League will draft players each season of all skill levels. The league will utilize evaluation skate and registration information to place players. For those who are unable to attend an evaluation skate, the league will utilize registration data to create the best possible parity for every team.
If you are interested in participating in Sprinker Draft League, continue reading below.
Season information
We wish to host a 2021 season beginning soon. Details are in the works! Stay tuned.
This is a redraft program. All adult skill levels are welcome.
For Fall 2019, the average speed was GSHL Division 5 | Level D. For Winter 2020, the average speed was GSHL Division 3C/4A | Level C.
Teams and rosters to be announced by Sunday, March 29, 2020. We''ll communicate leading up to this date our registrations, so you know if we're close to six teams or if we'll only have four.
The season will begin on Wednesday, April 1, 2020.
The first 60 skaters to sign up are guaranteed placement on a team. We are aiming to generate six teams which requires 90 skaters. Skaters 61-90 will be placed on teams if we successfully achieve the numbers needed to create six teams.
One (1) loaner jersey will be provided for every player. Jerseys will be distributed at the first game and collected at the final game.
12-game season: 10 regular-season games, plus 2 playoff games.
Game times: Wednesday's at 8:30pm & 10:00pm.
If we achieve enough registrations for six teams, we'll add a second night: Thursday's at 7:30pm.
That means if we get six teams, each teams' share of the 10:00pm game is only 1/3!
3 x 18-minute periods, first two running time, third period stop time.
Two USA Hockey-certified officials + one scorekeeper.
Skater cost of $260 | Goaltender cost of $80.
Current 2019-20 USA Hockey & GSHL Annual Memberships are required.
Registration
To register, simply select your goalie or skater role below. You will need to create an account with the league to complete registration.