Wednesday, 1/15 - Snow Cancellations
Posted By: ST
Monday, January 13, 2020
---
Please monitor our website, social media channels (
Facebook
,
Twitter
) and your emails for the latest information on applicable snow cancellations.
Cancellation list:
Sunday, 1/12: 10:15pm Thrashers @ Mudflaps
Sunday, 1/12: 10:30pm Kokanees @ Real Bacon
Monday, 1/13: 10:30pm Jokres @ Letterkenny Irish 6A
Tuesday, 1/14: 10:30pm PussyCats @ DevilFish
Tuesday, 1/14: 10:25pm Monarchs 4 @ Renegades
Tuesday, 1/14: 7:45pm Absolut Bacon @ IronMen
Tuesday, 1/14: 9:10pm Wolves @ KPB6
Tuesday, 1/14: 10:35pm Maple Bars @ Night Owls
Tuesday, 1/14: 10:55pm Super Smash Bros. @ Top Shelf
Wednesday, 1/15: 10:50pm Mavericks @ The Brigade
1/15 6:57pm Update: Only one game canceled (10:50pm LIC). All other games occurring as scheduled. Check back here for further updates.
Adult Learn to Skate & Play Hockey
Posted By: ST
Thursday, November 21, 2019
---
Our next adult Learn to Skate & Play Hockey program begins
Sunday, February 9, 2020
!
Learn to Skate, or Learn to Play Hockey, or both!
4 or 8 or 12 weeks: you choose!
Sundays, 2:30pm at Olympic View Arena in Mountlake Terrace!
75-minutes of on-ice instruction!
Former Washington Capital's NHL'er, Jim McTaggart, as lead instructor!
Gear packages starting at $350 at Hockey Wolf!
Form into a team and play other beginner teams for Summer 2020 season!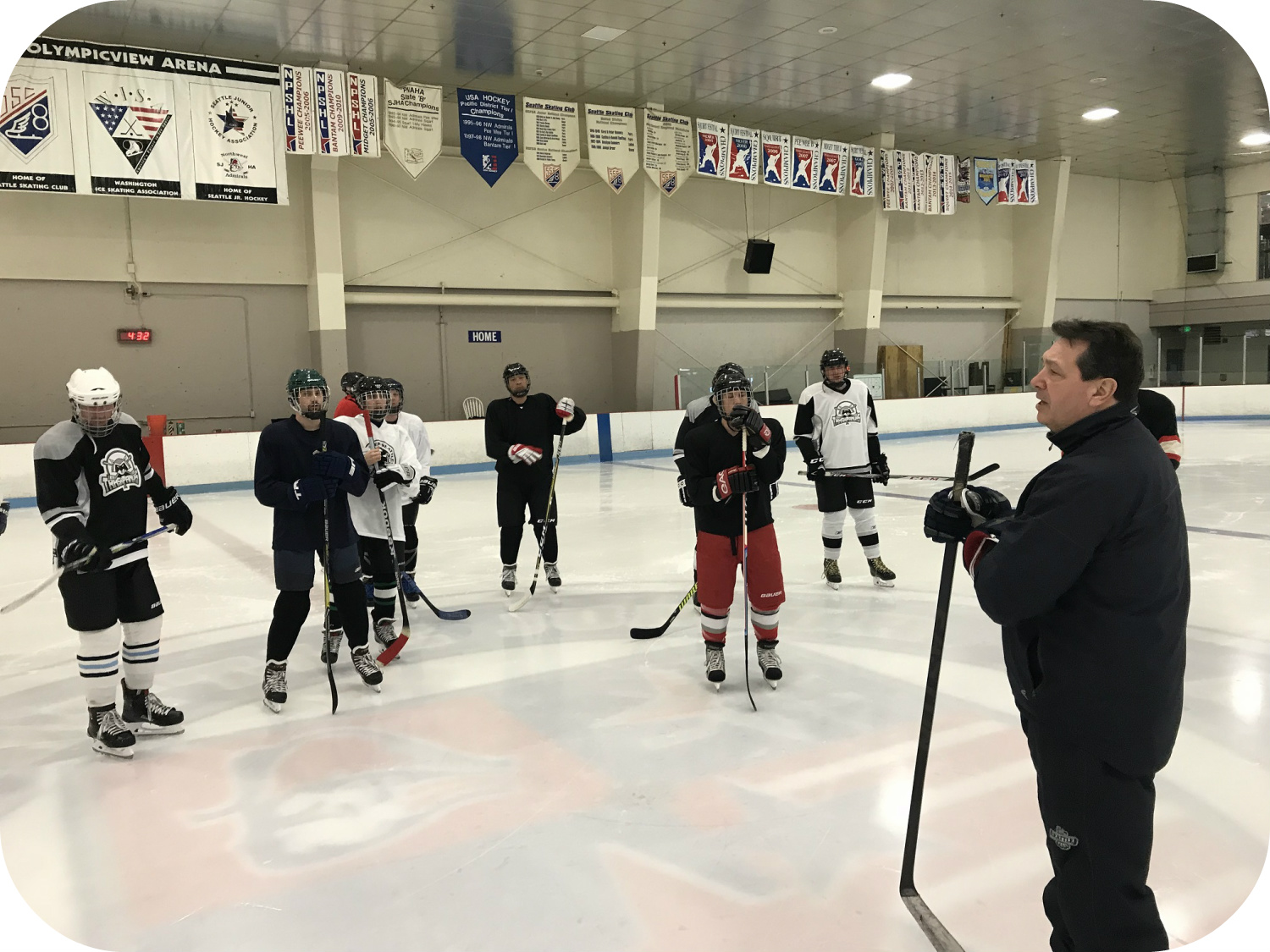 Winter 2019/2020 League Leaders