Fall/Winter Season Evaluation Skate Dates Now Available
Posted By: ST
Wednesday, August 15, 2018
---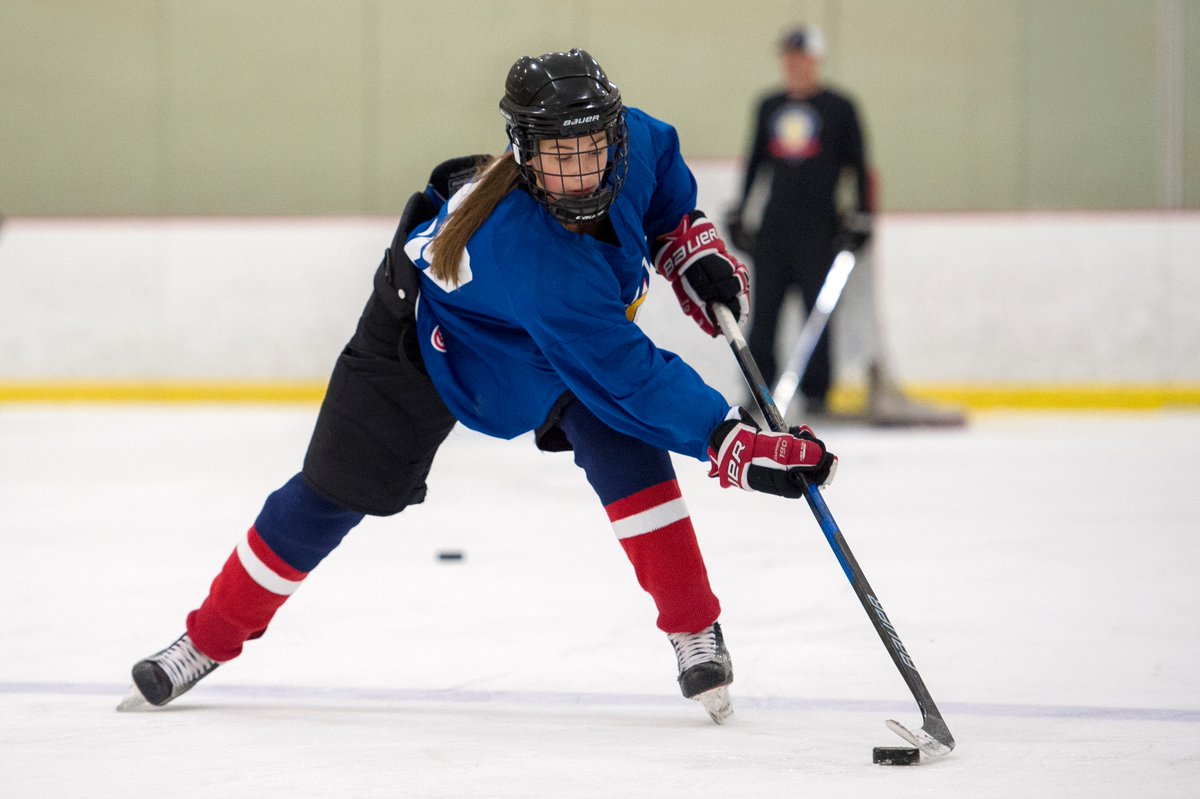 Prior to the beginning of each season (Fall/Winter and Spring/Summer), the Greater Seattle Hockey League will be hosting a series of four complimentary Evaluation Skate sessions. During these sessions, participants will be put through several drills -- including skating, shooting, passing, etc. -- followed by a light scrimmage. League officials will assess each participant's skills and place participants in the appropriate division based upon displayed skill level.
By participating in an Evaluation Skate, participants commit themselves to the player draft conducted right before the start of the season. Once a participant is selected by a team, the captain of the team they are drafted to will be in contact with the participant to review next steps.
Schedule
Please plan on arriving at least 30-45 minutes prior to the scheduled start time of the Evaluation Skate to register, receive information and suit up.
Sunday, August 26 - 7:30pm at Olympic View Arena
Tuesday, September 4 - 8:30pm at Lynnwood Ice Center
Sunday, September 9 - 7:30pm at Everett Community Ice Rink
Wednesday, September 12 - 8:15pm at Kent Valley Ice Centre
Fall Learn to Play Hockey Registration Now Open
Posted By: ST
Wednesday, August 15, 2018
---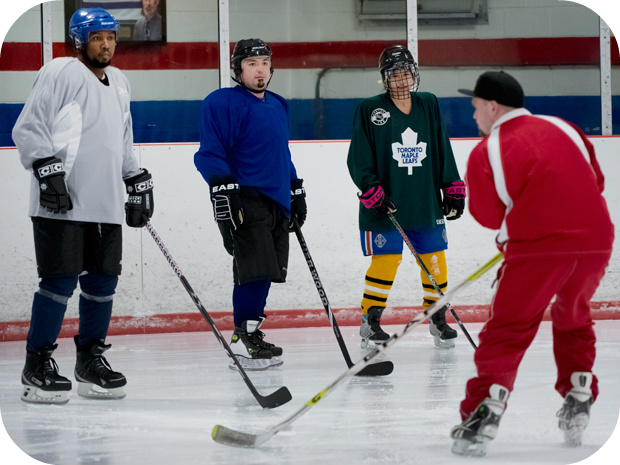 Learning to play hockey is more than just learning a game. More than skating, passing and stick-handling, hockey is about responsibility, respect and teamwork. As adults learn the skills needed to succeed on the ice, they also build and solidify important character traits needed to succeed off the ice.
The Greater Seattle Hockey League (GSHL) Learn to Play Hockey (LTPH) program aims to be the gold standard for hockey programs with the goal of inspiring more adults to join the hockey community. LTPH changes the way adult hockey is offered by providing weekly sessions of skill appropriate on-ice instruction by certified coaches in a fun and safe atmosphere. LTPH on-ice instruction plans have been developed in collaboration with experts from USA Hockey.
Learn to Play Hockey Program Schedule
This 8-week program is held each Sunday, 4:30pm at Olympic View Arena in Mountlake Terrace for a cost of $200 all inclusive.
Sunday, September 23
Sunday, September 30
Sunday, October 7
Sunday, October 14
Sunday, October 21
Sunday, October 28
Sunday, November 4
Sunday, November 11
At the completion of the LTPH series, the goal is to turn the participants of the series into a team that starts their season right away.
To Register
If you are interested in registering for the GSHL Learn to Play Hockey program, here is how:
First, if you don't already have them, obtain both USA Hockey and GSHL Memberships.
Second, register for the LTPH session you are interested in by visiting Dash, login or create an account and selecting Registration.
From there, select your name > GSHL Adult Ice Hockey > Join a Team > and Register for Beginner Learn To Play Team/Class Sept 2018.
If you don't already have it, acquire all of your required -- and suggested -- hockey equipment.
Lastly, get ready to have fun in learning the game of hockey!
Equipment
Since the GSHL does not supply rental equipment, all participants are required to procure their own hockey equipment. The following is a list of required and suggested equipment items:
HECC-ice hockey helmet with cage, bubble or half-shield/visor

Shoulder pads
Elbow pads
Gloves
Ice pants
Shin guards
Hockey skates
White or black practice jersey
Hockey socks
Stick(s)
Suggested Equipment
Water bottle
Blade guards
Stick tape
Sock tape
Practice jersey of the opposite color
Summer Playoffs 2018 League Leaders