Posted By: AW
Sunday, September 24, 2017
---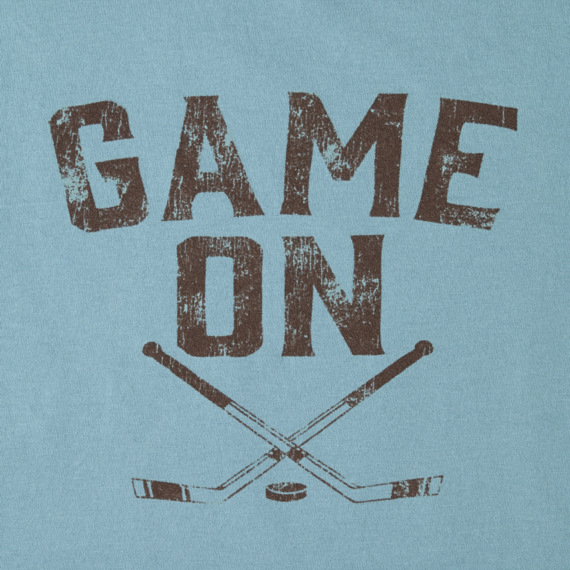 Time to hit the ice! GSHL's 2017-18 Winter Season gets underway tonight with 11 games at rinks around the area. GSHL is happy to welcome back all the players, officials and scorekeepers who make the league such a great place in which to skate. Good luck to everyone this season!
Posted By: AW
Wednesday, September 20, 2017
---
Just a reminder that the 2017-18 Winter Season begins this Sunday! Captains, please encourage you players to complete the registration process (if they haven't already) so you'll be ready to go when games start. Also, update your rosters on the this website or e-mail them to aarongshl@gmail.com and he can make corrections as needed. Games are being posted to the schedule, so be sure to check that for your first game.
If you are a player looking to join a team or a team in need of a player, be sure to contact Andy at admin@gshockey.com. Even though evaluations are over, the league can always help out new players!
USA Hockey Registration link
Posted By: AC
Sunday, September 03, 2017
---
A current USA Hockey registration is required for play in GSHL. Here is a link to USA Hocke
y:
Please have your confirmation number ready when you go to the new DASH Registration system to register/pay for the Fall/Winter season (Registraion/Payments button on the left side menu on the website).
2017-18 Winter Season Information
Posted By: AW
Saturday, August 19, 2017
---
As the 2017 Summer season is winding down, we're getting ready for the 2017-18 Winter season!
Mark your calendars, as the Winter season will begin on September 24, 2017. The league will introduce a new, streamlined registration system that is designed to make team management much easier for captains. This registration system is tentatively scheduled to go live on September 1, 2017. More details will follow.
PRICING
The team fee for the 2017-18 Season is $9,525. This includes 22 games plus a minimum of two playoff games. If your team fee is paid in full by check, you may take a discount of $275.
The price for individual players will be $635. This also includes 22 games plus a minimum of two playoff games.
BEGINNER PLAYERS
Do you want to play hockey but have little to no skating and playing experience? No problem! The next GSHL Learn To Play Program will begin October 8. You will skate in 8 practices with great local coaches giving you plenty of instruction. You'll also get a jersey, socks and two vouchers good for any Seattle Thunderbirds regular season game during the 2017-18.
After the practice sessions, you'll have the option of forming a team and play regular season games against lower division GSHL teams. This is a great opportunity if you've always wanted to play but want to do it in a fun and encouraging environment. You can sign up for the Beginner Program utilizing the "Registration/Payments" link on the left side menu.
If you have questions, please call Andy Cole at (206) 255-6739 or e-mail him at admin@gshockey.com.
We look forward to seeing everyone on the ice this fall!
Posted By: AW
Friday, May 06, 2016
---
If you are a Facebook or Twitter user, be sure to give GSHL a like or follow.
Of course, GSHL appreciates any shares and retweets you care to give! Thank you!
Winter 2017/2018 League Leaders