Sprinker Draft League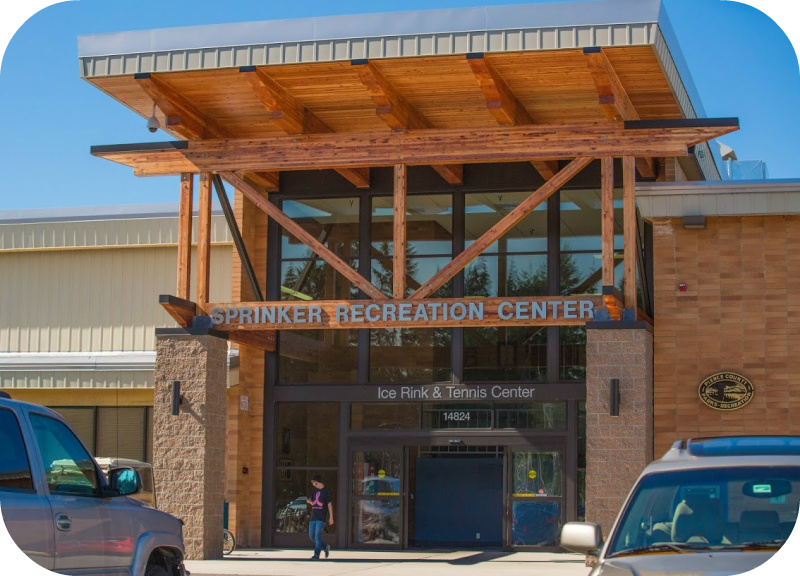 Welcome to the Greater Seattle Hockey League's draft league program at Sprinker Recreation Center. We are excited to partner with Sprinker and the Pierce County Parks & Recreation Department to bring 5-on-5 adult recreational ice hockey to this beautiful facility.
The Sprinker Draft League will draft players each season of all skill levels. The league will utilize evaluation skate and registration information to place players. For those who are unable to attend an evaluation skate, the league will utilize registration data to create the best possible parity for every team.
If you are interested in participating in Sprinker Draft League, continue reading below.
Season information
All adult skill levels welcome.
Teams and rosters to be announced by Monday, January 6, 2020.
The season will begin on Wednesday, January 8, 2020.
One (1) loaner jersey will be provided for every player. Jerseys will be distributed at the first game and collected at the final game.

10-game season: 8 games, plus 2 playoff games.
Game times at 8:30pm & 10:00pm on Wednesday evenings.
3 x 18 minute periods, first two run-time, third period stop-time.
Two USA Hockey-certified referees + 1 scorekeeper.
Skater cost of $210 | Goaltender cost of $75.
Current 2019-20 USA Hockey & GSHL Annual Memberships are required.
Registration
To register, simply select your goalie or skater role below. You will need to create an account with the league to complete registration.