40+ Draft League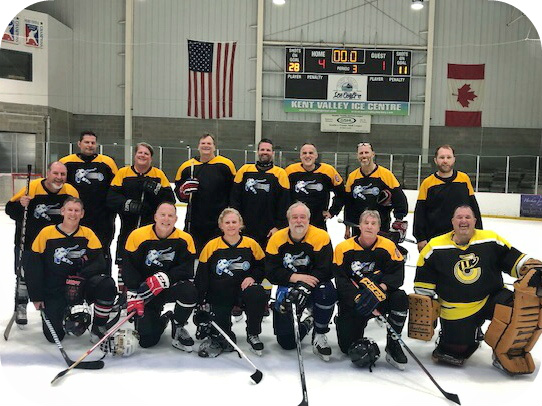 The Greater Seattle Hockey League is home to the northwest's largest and only 40 and over league, hosting games each Wednesday, for all skill levels.
The 40+ Draft League was formed with a specific intent... to be competitive, yet played in the spirit of fun, respect for each other and the game.
The 40+ Draft League - Fall 2019 season will begin Wednesday, September 4 and goes through the end of the calendar year. To register, simply click "Search" below and Register for the position that best suits you.
Season details
The season will begin on Wednesday, September 4, 2019.
Games played exclusively on Wednesday evenings.
All skill levels welcome.
The league will draft teams based upon returning player rankings, and new player registration data.
14 game season: 12 regular season + 2 playoff games.
2/3 games played between Kent Valley Ice Centre/accesso ShoWare Center (Kent) & 1/3 north Lynnwood/Everett.
6 teams minimum: Red, Orange, Blue, Black, Green, Grey.
3 x 18 minute periods, first two run-time, third period stop-time.
Two USA Hockey-certified referees + 1 scorekeeper.
Skater cost of $395 | Goaltender cost of $100.