Team Resources
Welcome to Team Resources! This new resource is meant to assist teams with questions and answers, and provide valuable ice safety tips, among other useful information. This page will continuously develop and grow. If you have suggestions for information to place within this page, send Steven Thompson an email at
Steven@GSHockey.com
.
Guidelines & Rule Books
Upcoming League Meetings & Events
CAPTAIN'S MEETINGS
EVALUATION SKATES
Team Scheduling & Communication Apps

Built by Team Managers, for Team Managers.




As team managers ourselves, we found that managing our players was always a pain. Constant e-mails and text messages back and forth, players not paying their fees, late-comers to games and the worst of all, having to forfeit games due to a short bench.

Create your team & add your schedule.
Your players automatically receive an email or text message to set their attendance.
Communicate among the team with a chat room and bulletin board.
Arrive at your games with a full & happy squad.

Team Cowboy makes it fast and easy to keep your team organized.

Create new team profile.
Find teams & players.
Scheduling
Surveys
Payment tracking
Team emails
Photo albums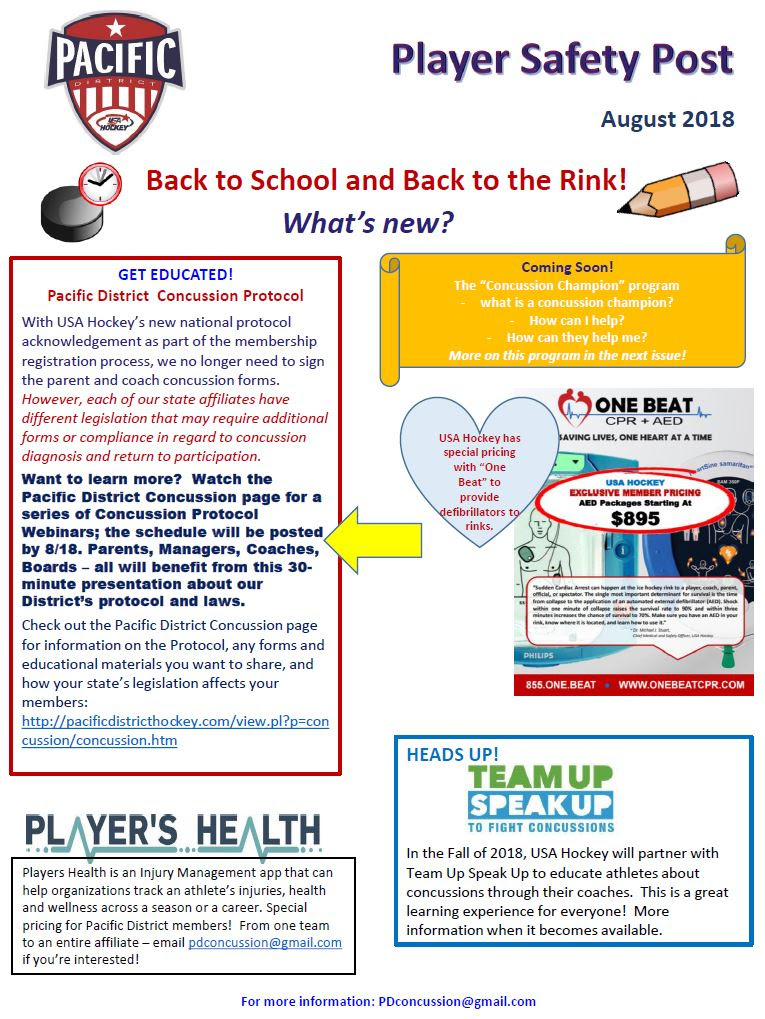 Player Safety & Health
Flu
With recent cases of influenza, especially from the H3N2 virus, including in and around hockey, Dr. Michael Stuart, chief medical officer of USA Hockey, has issued recommendations to help prevent the spread of the virus.
Influenza is not specific to hockey and is by no means an epidemic. However, we have had cases in hockey and as a responsible youth sports organization, it's important we share tips to help prevent the spread of influenza and also raise awareness in the hockey community", said Stuart.
What is Influenza?
Influenza (flu) is a contagious respiratory illness caused by influenza viruses. The flu vaccine is recommended but has been less effective from the prevalent H3N2 virus strain. Flu-like symptoms include fever, cough, sore throat, runny or stuffy nose, body aches, headaches, chills and fatigue. Some people also may have vomiting and diarrhea. If flu symptoms occur, you should be evaluated by a physician and started on antiviral medication if necessary.
For more information on influenza, visit
Dr. Stuart's Tips on how to prevent and stop the spread of influenza:
Avoid close contact with anyone who is sick
Quarantine this with flu symptoms (players, coaches, parents, roommates)
Avoid touching your eyes, nose and mouth
Frequently wash your hands with soap and water or alcohol-based sanitizer
Use individual water bottles
Don't try to "play through" the illness
See your doctor
Safety on the Ice

Ice hockey participation in the United States continues to increase with the expansion of youth, high school and junior programs. Opportunities for girls and women grow every year. Ice Hockey requires speed, power, and teamwork. The unique nature of the game of hockey results in specific injury patterns, some of which can be avoided.
-- Body-checking rule
-- Concussion information
-- Injury prevention
-- Injury management guide
-- Player nutrition guide
-- Heads-up Hockey